Top-quality roofing professionals in Bromborough and Eastham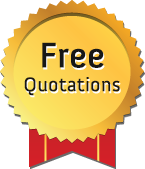 If you're getting stuck trying to find hard-working, efficient and affordable roofers in the Bromborough and Eastham areas of Wirral then you've come to the right place. We have years of experience working in the area with a variety of jobs being undertaken and a growing list of satisfied customers.
Customer service is where we excel
We're a specialist roofing team who have built our business on the traditional values of putting the customer first and ensuring you get exactly what you pay for. We believe this is the only way to do business and has earned us our enviable reputation throughout the local area.
Roof repairs - don't regret leaving it too late once the damage starts to show itself
Slate and tile roofs - not everyone is up to the task, trust us for experience and quality
Chimney repairs - call us to ensure this vital appliance is in good shape all year round
Flat roofing - benefit from our expertise in GRP fibreglass and felt roof work
Velux windows - make the most of your loft and roof space with these superb windows
Guttering, fascias and soffits - for top class repair and installations pick up the phone
A range of skills
Not only are we confident that we can fully satisfy and meet your needs, but we're also sure that, as expert roofers, we possess the specialist skills and trade knowledge to build you an industry-leading roof whilst providing the least amount of disruption to your home.
Take a look above at some of the services we offer in both Eastham and Bromborough. Make sure you give us a call even if you can't see what you're looking for.
Call the specialist roofers on 0151 434 4420.
Mr Wright from Ellesmere Port
-
Mark done a great job on our flat roof. He was on time and carried out the work as discussed, very polite and extremely tidy.