Flat roofing in Wirral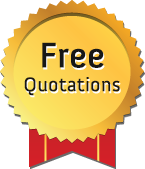 Creating a solid, long-lasting flat roof is no easy job. It takes skill and a solid background of varied experience to make the roof a good one. Thankfully, if you're looking for a skilled team in Wirral who can construct or repair a flat roof with all the qualities mentioned above, look no further.
For years, we've been providing quality roofs at industry-leading standards, for satisfied customers all over the area - just one of the reasons why they come back again and again. Whatever the task, we guarantee to provide some of the highest trained specialists in the industry
All work is backed by a reputation that stands out, so you can be sure you're in safe hands
We save you money by operating as efficiently as possible, with no reduction in quality
FREE quotes on all flat roof work - fair and accurate estimates you can rely on
Call the experts
There's no guessing going on here. We're skilled in knowing exactly what needs to happen to get the job done efficiently and affordably, with minimum inconvenience to you. As part of our service to you, we ensure all staff are trained to the standards you expect. On top of this, we try to minimise wastage and parts where possible to save you cash, so rest assured you're getting great value for money when you call.
Quality assured
In Wirral, reducing costs doesn't always mean reducing quality. By operating as efficiently as possible, we use fewer materials to do the same work – meaning you save money by not paying for the things that get thrown away.
Still not convinced we have your flat roof solution covered? Try us - call now on 0151 434 4420.
Mr Wright from Ellesmere Port
-
Mark done a great job on our flat roof. He was on time and carried out the work as discussed, very polite and extremely tidy.