Guttering services in Wirral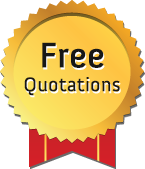 We should be your first choice for guttering in Wirral. With a full range of services offered and a skilled team of fully qualified staff, it requires no explanation as to why our customers return to us for all their needs.
Gutters are frequently seen as one of the most important assets of a well-maintained home, removing rainwater that could damage your brickwork over the years. Undeniably, your guttering system should be maintained and repaired quickly whenever things go wrong.
That's where we come in – we've gained an increasingly positive reputation throughout Wirral for providing a full range of guttering services at affordable prices.
Why choose us for your gutters?
Experience on all types of guttering problems, from simple leaks to complex installations
Fully qualified staff who fix gutters efficiently and correctly, you can rely on us to get it right
We strive to provide exceptional customer service with minimal inconvenience to you
Affordable prices with no decrease in gutter quality, we increase efficiency not costs
Professionals you can trust
As with all the services we provide, customers are the most important part of them. We appreciate that everyone has different requirements, budgets and ideas so we promise to work with you when we carry out our work.
This way, you get individually tailored, quality gutters and we get another satisfied customer to add to our ever-growing list.
Trust your local company for all your guttering requirements. Whether you've got a small leak or you're on the verge of flooding, call us now on 0151 434 4420.
Mr Wright from Ellesmere Port
-
Mark done a great job on our flat roof. He was on time and carried out the work as discussed, very polite and extremely tidy.