Velux windows in Wirral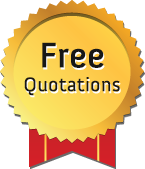 Velux windows are a great stylish and contemporary addition to any home roof space. They instantly provide huge amounts of light without looking imposing or unappealing. Contrary to popular belief, installing these windows is not as simple as cutting a hole in your slates and dropping them in place, so you need the professional touch.
How to avoid the risk?
Easy – hire an experienced, professional team of Velux window specialists to ensure the job gets done properly and will last as long as you'd expect it to. With years of experience in all types of skylight installation across Wirral, we've got the know-how you can rely on.
Affordable pricing - our prices are competitive with no reduction in quality
Professional installation that's known to last longer guaranteed from fully-trained experts
High quality - using the best materials doesn't always mean higher costs
Customer satisfaction guarantee - as always, this comes as standard on all work
How much do roof windows cost?
Velux windows are far from the most expensive home improvements. We work with you to achieve your dream roof at the quality you expect, at a price you won't.
Our customers are at the core of our business, something we never forget. Therefore, we promise to treat you with the professionalism you deserve and endeavour to leave you feeling satisfied.
Our track record throughout Wirral is enviable, so you can be sure you've made the right choice in choosing us.
To discuss how you can benefit from Velux windows, call our specialists on 0151 434 4420.
Mr Wright from Ellesmere Port
-
Mark done a great job on our flat roof. He was on time and carried out the work as discussed, very polite and extremely tidy.