Fascias and soffits in Wirral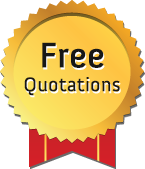 If your home is looking a bit dull or boring, why not spruce it up with a new fascia or soffit installation? Just a small change can make a big difference to the overall look of the building.
New fascias and soffits, made from long lasting, ultra low maintenance UPVC are inexpensive and last for years.
We source components ourselves to ensure maximum quality – we know what lasts and what doesn't. It's this traditional approach to business that gives us a reputation for some of the highest quality and most weather-proof fascias and soffits in the area.
Fascia and soffit professionals
With a specialised team of highly-qualified fascia and soffit experts, you can be sure we know exactly how best to approach your situation – no matter how simple or complex the problem with your Wirral home is.
We're proud to provide some of the highest quality UPVC fascias and soffits available
Working hard for low prices across all of our work - satisfaction guaranteed
Let the experts handle it - we're trained to the highest professional standards
As professionals, we like to build relationships with our customers based on trust, quality products and exceptional service. We always try our best to fit around your exact needs and because we know the inconvenience of muddy carpets and spilt tea - will provide minimal disruption to your home.
Is it something I can do myself?
Fascias and soffits may look like simple installations from the outside, but self-removal and attempted installation can go wrong quickly and become instantly expensive to rectify without the right professional expertise on hand.
Why risk anything when there are such friendly and affordable Wirral based companies you can call?
If you'd like to improve the look of your home speak to the local professionals call now on 0151 434 4420.
Mr Wright from Ellesmere Port
-
Mark done a great job on our flat roof. He was on time and carried out the work as discussed, very polite and extremely tidy.