Chimney repairs throughout Wirral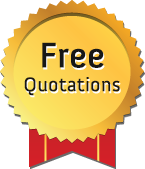 Chimneys play one of the most important roles in the home, extracting dangerous gases from the fireplace and providing safety for anyone inside the building. As such, the regular maintenance of the stack, pot and cowl is vital for the health of your home and family.
Over time, and thanks to the British weather, your chimney, the pointing, lead flashing work and clay pot can perish and your stack can become dangerously unstable. That's when you need to call on us.
Benefits of choosing us
With a diverse range of experience in all types of repair, we're sure we can help
We always provide fully-trained staff to ensure your chimney is in the safest condition
Giving fair, consistent and affordable prices for professional work at all times
All our chimney repointing, lead flashing and new build work comes with a full guarantee
How to prevent disaster
All types of chimney in Wirral should be regularly repaired and checked comprehensively for cracks or leaks which could prevent the safe escape of smoke. Some cracks or weak points in the system are very difficult to spot without the right equipment, so it is always recommended to call the professionals when attempting any type of repair.
Due to the safety implications of poor repairs, it goes without saying that only fully qualified and trained staff should deal with these type of issues.
All of our staff know what they're doing when it comes to chimney repairs with years of experience and satisfied customers throughout the area. We really are the perfect team to call in Wirral.
Call today on 0151 434 4420.
Mr Wright from Ellesmere Port
-
Mark done a great job on our flat roof. He was on time and carried out the work as discussed, very polite and extremely tidy.