Slate and tile roofs in Wirral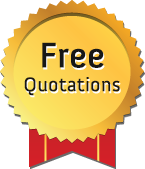 Slate and tile is one of the most common jobs we work on throughout Wirral and the surrounding areas. On almost a weekly basis, we work with various types on building structures of all ages.
For this reason, our specialist slate and tile team are regarded as one of the most experienced teams in Wirral. Our customers feel confident in using our services again and again for their slate and tile needs, because they've found our quality and customer service to be the best – and we're confident you will too.
Some of the benefits we offer:
Offering some of the highest quality standards in the industry, you've made the right decision
A reputation backed by years of experience, helping customers like you find the best solution
We always deliver on our promises, it's part of our renowned customer satisfaction guarantee
Highly-trained staff that know their roofs, don't make the mistake of choosing the wrong team
Quality you expect
As customers, you shouldn't have to pay for any slate and tile job that isn't completed to your needs or isn't even at a suitable standard, just two of the reasons why we're committed to delivering you the results you expect from professionals like us.
Friendly staff that work with you
As professionals, we realise that your roof is important and will promise to do our very best at all times. We've worked with many customers in the past who have very different requirements, which not only adds to our wealth of experience, but also makes our day more interesting.
Want to discuss your slate and tile needs? Call now on 0151 434 4420.
Mr Wright from Ellesmere Port
-
Mark done a great job on our flat roof. He was on time and carried out the work as discussed, very polite and extremely tidy.