Built up felt roofing in Wirral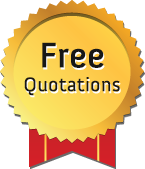 Felt roofs are no exception to the rules of a professional and long-lasting roof, which is why, whether you need a new roof or a roof repair, it's absolutely vital to the structure of your home to hire the right people for the job.
Many professionals see built up felt roofs as some of the most delicate in the industry, and as such it takes a skilled tradesman to know how to exceed industry standards and create an impressive felt roof. We're always more than happy to have a chat about your individual needs, and our team will do their very best to create the solution you require.
Be confident we're the experts you need
A few of the benefits we offer:
We're some of the most skilled staff who know the industry like the back of our hand
A local company you can rely on built up felt or whatever type of work you need us for
Many happy customers for similar work throughout the area - check out our reputation
Service with a smile guaranteed, we understand the importance of good customer service
The professionals you can rely on
With one of the best reputations in Wirral, you'll know you can trust our team to deal with any needs you have. We have years of experience under our belt for high-quality felt roofing work across Wirral and the surrounding areas.
We know what our customers expect – a friendly and professional team who have the skills to complete the job efficiently and affordably. When you choose us, that's exactly what you get with no strings attached.
Need your built up felt roof looking at by the experts? Give us a call today on 0151 434 4420.
Mr Wright from Ellesmere Port
-
Mark done a great job on our flat roof. He was on time and carried out the work as discussed, very polite and extremely tidy.