Roof repairs in Wirral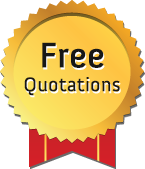 Repairing a roof is an essential part of its maintenance. It's never a good idea to neglect your roof in the hope of saving money. In the long run, the money spent on routine repairs is usually less than a full overhaul.
An affordable roof repair can be needed as a result of extreme weather conditions or simply just wear-and-tear over the years. Whatever the type, we're sure we can repair the issue as efficiently and affordably as possible, whilst using high-quality parts and craftsmanship.
Why we stand out
We're happy to provide FREE quotes as standard on all repairs in Wirral
Whatever the task, you can be sure only the best materials are used by the area's best tradesmen
Fully trained and experienced team in all repairs, we're known for fixing any job you put our way
Affordable and customer-focused service guaranteed, whether you're a loyal or new customer
Don't leave it to chance
More now than ever, it can be difficult to notice issues developing within the structure of your roof. It's easy for us to take a look and we know exactly what to look for, we also never recommend work that isn't needed and we'll provide a full estimate on the costs involved before starting work.
Putting the customer first
Respecting and adapting to your needs is a vital aspect of our business. We aim to treat every customer as an individual and will try our very best to meet your requirements, however specific they may be.
So whether you're not sure if its time for a roof repair, or yours is falling to pieces – give us a ring on 0151 434 4420.
Mr Wright from Ellesmere Port
-
Mark done a great job on our flat roof. He was on time and carried out the work as discussed, very polite and extremely tidy.